Horoscope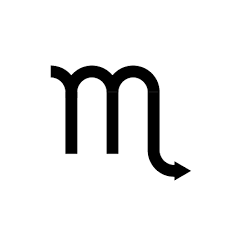 Aries: March 21-April 19
Aries, I highly recommend that you stay away from people who wear turtlenecks. They are the types of people that do not mix well with you all. Your lucky numbers are 23 and 45.
Taurus: April 20-May 20
Taurus, this one I say in all sincerity. Please please turn on your cameras and work somewhere other than your bed during virtual classes. It honestly will help you. But don't listen to me. I'm failing all my classes. Your lucky numbers are 456 and 53.
Gemini: May 21-June 20
Gemini, I promise you that the $45 dollar Brandy Melville shirt on Depop is not worth it. Save your money. And spend it on yours truly:) Your lucky numbers are 43567 and -3452
Cancer: June 21-July 22
Cancers, I have an idea. I think that we should all go on a Netflix party together and watch the Big Time Rush Movie. I feel like it will be good for all of us. Your lucky numbers are 19 and 3.
Leo: July 23-August 22
Leos, I just have a burning feeling that your favorite One Direction member was Liam Payne. Please let me know if I'm right. I think I am. Your lucky numbers are 2015 and 20123.
Virgo: August 23-September 22
Virgos, why do I feel like you have an unhealthy obsession with a TikTok eboy? Please stop. Your lucky numbers are 98 and 99.
Libra: September 23-October 22
Libras, congratulations on your recent or upcoming birthdays! But honestly I don't know what to tell you because this year will be the worst year of your life. Sorry, I don't make the rules. Your lucky numbers are 2 and 524.
Scorpio: October 23-November 21
Scorpios, I sincerely apologize because I always hate on you guys but you were just born into my least favorite time of the year. I HATE Halloween and I've never had a good one. Also, early November is just awful. It's not your fault and I'm sorry. Your lucky numbers are 3179 and 489.
Sagittarius: November 22-December 21
Sagittarius, this month is your month. You are finally going to get over that person you made eye contact with three years ago. I'm proud of you. Your lucky numbers are 23 and 57.
Capricorn: December 22-January 19
Capricorns, all I have to say to you is: STOP PINNING THINGS TO YOUR PINTEREST WEDDING BOARD. It is becoming an unhealthy obsession and I am just looking out for you. Your lucky numbers are 298 and 1.
Aquarius: January 20-February 18
Aquarius, you remind me of the game Aquapark.io that everyone played in April. I don't know how I feel about that game and therefore how I feel about you. Your lucky numbers are 7 and 302.
Pisces: February 19-March 20
Hi Pisces. This month you seem like you are fishy. Make you like fish. Maybe you like to go fishing. Maybe you like the color blue. Either way you seem like a fish. Your lucky numbers are 4 and 793.
Leave a Comment
About the Contributor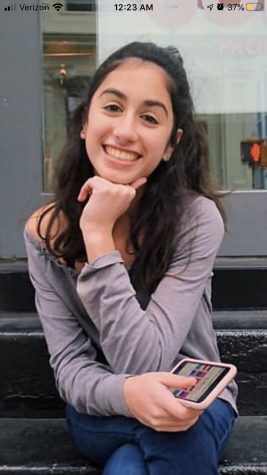 Sydney Ashkinos, News Editor, Staff Astrologist
Sydney is in 11th grade and this is her third year being a part of the Forum.  Sydney is a co-news editor, and Astrologist-in-Chief and is also part of...