L-S Students Begin to Get Vaccinated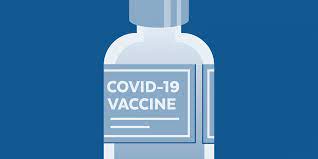 Since March of 2020, we have wondered how long we were going to have to sit in our houses waiting for COVID-19 to subside. As of April 1st, 2021, people over the age of 16 have become eligible for the Pfizer vaccine. In the past few weeks, multiple eligible students have taken advantage of this opportunity. 
 Junior Ava Akisik, who got her vaccine at CVS, said her first shot of the vaccine was "super easy" and that it was "like any other vaccine."
"My arm was sore but I was fine," Akisik said. She is not worried about her second shot, and trusts the research and science put into it. 
Junior Morgan Bleakley also said her shot "went fine." She described it as "so easy to go in and get" and said she felt "nothing" afterward.
For others like sophomore Abby Ladieu, who has an "irrational fear of shots," the first dose was a source of nervousness. 
Ladieu said, "I closed my eyes and before I had time to freak out, the nurse said it was over." Ladieu only had a slightly sore arm after receiving her dose.
  Sophomore Olivia Muller also described the vaccine as "any other shot she had ever received." Sophomore Cate Weidenbach added that her vaccine was organized and efficient at the Brigham and Women's Hospital vaccination center in Somerville.
As it seems, vaccinations for many L-S students have been fairly easy and anti-climactic. Junior Didi Carty, who previously had COVID, said the vaccine went super smoothly. She described her local CVS as being very organized. 
Carty said, "My first and second shot of Pfizer felt completely fine. I don't have any side effects so far."
The CDC has recently allowed for fully vaccinated people to gather with other fully vaccinated people indoors and outdoors with no masks and no "six feet apart" requirement. The CDC has also allowed for fully vaccinated people to travel without COVID testing or quarantining before and after. 
 "I am thrilled because I can't wait to see vaccinated friends and family I haven't been able to see," Carty said. 
Superintendent Bella Wong also clarified that if you are deemed a close contact with someone with COVID-19 and are two weeks post-vaccination, "you will not need to quarantine."
Another L-S student, sophomore Hope Huntowski, reported after getting the vaccine at a nearby hospital, "The first dose was easy, but I felt terrible after my second shot." 
She described feeling very dizzy, having chills, and a high fever among other symptoms after getting her second dose of the Pfizer vaccine.
 Huntowski also stated, "I was in bed all day and it was very difficult to sleep." However, by the next day she was feeling mostly better, although she was experiencing more tiredness than usual the following week.
On the other hand, sophomore Kate Tocco said, "both of my shots went smoothly and didn't really affect me." Tocco did however find that, like Huntowski, she was feeling very fatigued the following week of her second dose.
 Although the vaccine was fairly easy for Tocco, she found making the appointment itself was the most difficult part. Since she is considered an essential worker due to her job, Tocco had been eligible to get the vaccine since late March. 
She said, "I kept getting emails telling me vaccine appointments were open, but every time I went to book it, I was always too slow since they were in such high demand." Fortunately, as more people were able to get the vaccine, appointments became more accessible and Tocco was eventually able to get vaccinated.
Overall, L-S students reported a generally positive experience with the vaccine. With summer right around the corner, students everywhere are longing for socialization without COVID restrictions. According to recent reports from the Massachusetts Department of Health, only about 6% of people under the age of 19 in Sudbury are fully vaccinated. It should be noted that this age group also includes everyone under the age of 16 who is not yet eligible. 
With the vaccine likely to be approved soon for younger teens, this number is expected to rise sharply, giving us hope for a return to a normal, covid-free life.
Leave a Comment
About the Contributor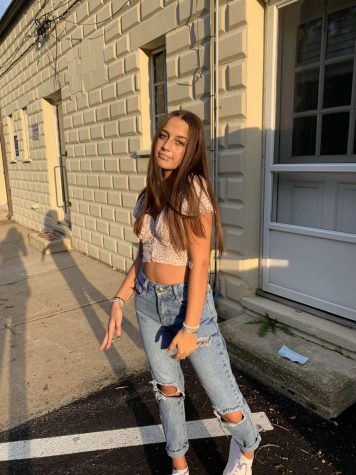 Ella Petronio, Staff Writer
Ella joins us this year as a sophomore! She joined because she loves to write. When not writing Ella plays Volleyball