Don't Blame Chaim Bloom for Sox Struggles
As the 2021 Boston Red Sox offseason has progressed, there seems to be a developing feeling among Red Sox fans. With a team that will likely be unable to compete this season, a large portion of fans has quickly turned on President of Baseball Operations Chaim Bloom. While Bloom is an easy person to point at as the source of Boston's problems, that is grossly unfair. In fact, Chaim Bloom was placed in one of the most difficult positions possible from the moment he got his job and has made the necessary moves that will benefit the franchise.
One of the main points that critics of Bloom bring up is the fact that he traded away Mookie Betts, a clear top-five player in the MLB. I also agree that Betts should not have been traded, but the responsibility should fall on John Henry and the Red Sox ownership. They made it clear that they did not want to pay Betts the money he deserved, and likely told Bloom he would be forced to trade Betts as soon as he joined the team. If that is true, Chaim Bloom should be praised for bringing in Alex Verdugo and Jeter Downs, both of whom have All-Star potential, while shipping away David Price and his bloated contract.
Chaim Bloom has also dealt with unpredictable challenges since he started in Boston. The most obvious would be the impacts of COVID-19. Yes, every front office had to deal with the pandemic, but with Bloom beginning his job just a few months before Spring Training shut down, he still has not had a chance to see Boston's minor league talent up close and has only seen small sample sizes from players at the big league level. Again, this is something that should be worked around, which I believe Bloom has done, but it is also important to keep in mind the reality that Boston's front office has had to face while building the 2021 Boston Red Sox.
Throughout his short time in Boston, Chaim Bloom has also had to deal with the ramifications of the Astros' cheating scandal. Chaim Bloom joined the Red Sox with the understanding that Alex Cora would be his long term manager, but when the story broke, Cora and the team parted ways. Bloom was forced to spend his time conducting a short managerial search which ended with Ron Roenicke in an interim role. After the 2020 season ended, Roenicke was let go and Chaim Bloom searched for a new manager yet again, settling back with Alex Cora for the 2021 Boston Red Sox season. This process just gave Bloom yet another problem to deal with in Boston.
Outside of the Betts trade, which I believe was forced by ownership, Chaim Bloom has made great trades and signings so far. In a failing 2020 season, Bloom traded Mitch Moreland, who had one year left on his contract, for Hudson Potts and Jeisson Rosario, bolstering a depleted Red Sox farm system. Bloom also dealt Brandon Workman and Heath Hembree to the Phillies for two younger pitchers, freeing up money for the 2021 Boston Red Sox.
This offseason, Bloom has made a number of underrated moves including the signings of Hunter Renfroe, Kiké Hernandez, and Garrett Richards. The 2021 Boston Red Sox did not land any of the top free agents, but in another Covid-19 impacted season where the team is likely not to be too competitive, it is smart to save money and space for future seasons. Still, Bloom has made solid acquisitions, and trading for Adam Ottavino without giving up anything but money in return is a move no Sox fan can complain about.
Ultimately, Chaim Bloom has taken a bad situation and made it better. The 2021 Boston Red Sox might be unable to compete, but Red Sox fans should expect Boston to be back in the playoffs as soon as 2022. Hopefully this time with Bloom in charge, it will remain that way for a longer time than Boston's previous cycles of playoffs and titles and last place finishes.
Leave a Comment
About the Writer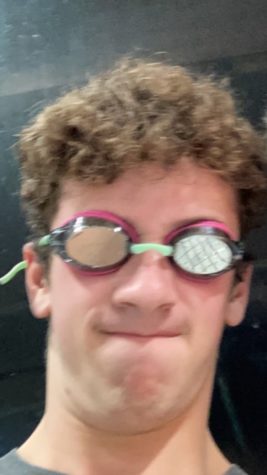 Josh Cohen, Sports Editor
Josh is in 12th grade and this is his fourth year being a part of the Forum.  Josh is also a captain of the Swim and Dive team.  His favorite work weekend...