Senior Dress Up Day
Every year, the Wednesday before Halloween, senior students all gather to dress up and do skits. This year was no different. From farmers, to Disney princesses, to the red power rangers, people really brought their game. You could watch as they all walked into school each with their own unique costume to match with the rest of their group. When you walked past senior spot, you got to see all of them gathering in their groups all with different costumes. When Jackson Williams, a senior who decided to dress up as the secret security, was asked what he thought was the best costume he quickly said, "Pope costume for sure, I might be a little biased, but still." And the skits during ACA were even better. 
We started off with watching the battle between good and evil as characters from Star Wars fought to bring justice to LS. Just as we thought it could not get any better, the characters from Mario karts walked in and showed the lifespan of Princess Peach and Mario. From the proposal, to the wedding, and even them having their first kid, people in the bleachers were all happy to have witnessed this skit. We then got a group of princesses to enter the floor, where new characters were even appointed as princesses such as Dorothy from The Wizard of Oz. With the great mashup of songs, great dance moves, and even better costumes, this was a skit to remember. To end the skits, a cow, two milkmen, and a milk carton came on to not only represent the milkmen of the world but also to light up the stage. 
When Madison Fox, a senior dressed up as a firefighter, was asked whether she thinks Senior Dress Up Day is a fun tradition or kind of overrated she responded "so fun, I think everyone should participate." It was an amazing and fun way to bring the whole school together for not only laughs and joy but to bring the school spirit back to LS after a year where we did not have any. Even as the day wraps up, people have talked about, and hoped for more events such as these as the year continues. With such a fun day created by the seniors, the class of 2023 has its work cut out for them to try to think of as creative and fun costumes for next year to try  to recreate such an enjoyable day. 
Leave a Comment
About the Contributor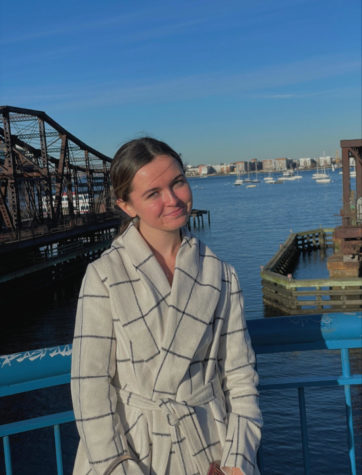 Coco Stevenson, Editor In Chief
Coco is a junior and this is her third year being a part of the Forum.  When not working on the Forum, Coco likes hanging out with friends, -cooking,...