The Community's Opinion on In-Person Learning
The 2020-2021 school year has been a year of change. It has been a year of uncertainty. Most of all, it has been a year of opinions. Everyone seems to have their own thoughts on what is best for the students and the community. The introduction of new plans to revert to primarily in-person schooling has only perpetuated the circulation of these opinions.
The plan, presented by Bella Wong and the L-S School Committee on March 23rd, combines Cohorts A and B to return to school fully in-person, five days a week, starting on April 26th. Additionally, the six-foot minimum distance between students will drop to three feet, and social distancing limitations for buses will be removed. 
Many community members have expressed dissatisfaction with the timing of the return to in-person. Some feel that a return to fully in-person learning at this point in the school year would not be particularly beneficial. 
"It almost feels like they're rushing into it," says LS sophomore and remote student Juliette Downie-Aiche. 
Molly Moffat, hybrid student and junior at LS, shares this sentiment: "I would have liked it to stay just the way it is now," she says. Apart from concerns about safety and level of education, many students at Lincoln-Sudbury crave consistency and routine. In fact, Moffat has begun to find it again. 
"I've gotten used to learning the way that I have because it's been a whole year of school," she says. Because of this, she doesn't believe her education level would improve greatly with a return to fully in-person school. 
In contrast, many students and families are frustrated because they believe that the return to in-person learning has been dragged out and progress has been agonizingly slow. 
"L-S should not remain in the bottom 6% of in-person learning hours statewide, but should re-open fully by April 5th," one disappointed parent said at Tuesday's school meeting. 
"Where's the sense of urgency?" another parent questioned at the meeting. "LS kids have been out of real school for a year."
Furthermore, many students and family members are still very concerned about public health and would not feel safe returning to school.
 "I'm really worried," L-S freshman Ronnie Schmidt-Gross says. "Even in the hallway, with only less than half the school, it's difficult to distance… I don't think it's going to go well because the classes are already pretty full." 
Since the beginning of the second semester, Schmidt-Gross has been attending school fully in-person four days a week due to difficulty with online learning. Still, she doesn't believe that having more students in the classroom with them would improve her education. "I'll be worried about not getting sick, so it'll be harder to focus," they say.  
Others believe that returning to school with safety precautions will be safe for students and staff, and that the benefits of increasing in-person time outweigh any risks that fully reopening may pose. 
"Now we know the science is very clear and the virus will not spread in schools if we continue with the mitigation efforts that all the other schools are doing," one parent said at Tuesday's meeting, urging the L-S School Committee not to make decisions out of fear. 
Over the past few months, we have seen some pretty broad generalizations made about different demographics' opinions on returning to school. One may get the impression that all the students want one thing and all the parents want another, or that families want different things depending on what learning model they are currently in. In fact, it is impossible to make accurate generalizations like these because the pandemic and remote learning have affected each of us in the community differently. As a result, it is extremely difficult to find a solution that satisfies everyone's needs.
Leave a Comment
About the Contributor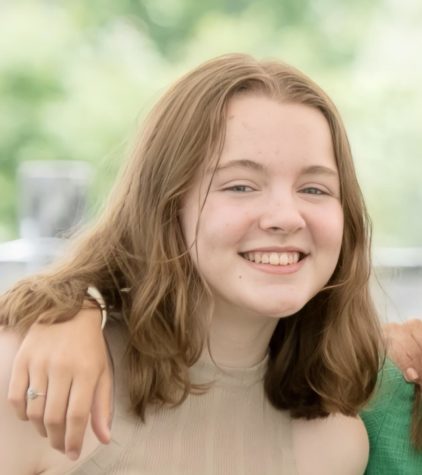 Amelia Quinn, Editor-in-Chief
Amelia is a junior and this is her 2nd year being a part of the Forum. When not working on the Forum, Amelia enjoys watching mansion tour videos on Architectural...