February Update on Boston Sports
Patriots: The New England Patriots finished a disappointing season with a 7-9 record, their worst since 2000-2001. Part of this can be attributed to numerous opt-outs from key players over Covid-19 concerns or a lack of real offensive weapons, but the majority of the blame falls on Bill Belichick and the quarterback position. Cam Newton proved that he is not a viable replacement for Tom Brady, and Jarrett Stidham did nothing to impress in his limited playing time. After helping to bring New England six Super Bowls, Bill Belichick failed to put a successful succession plan in place for Tom Brady which is likely to leave the Patriots in a bad place going forward. To make matters worse for Belichick, Tom Brady won his seventh Super Bowl in his first year with the Tampa Bay Buccaneers, defeating Drew Brees, Aaron Rodgers, and Patrick Mahomes. Brady in the playoffs gave Pats fans a team to root for in January and February, but it is bittersweet seeing Tom Brady winning for someone other than New England.
Celtics: The Celtics are off to a somewhat disappointing start to their season. Facing injuries to key players such as Kemba Walker early on and Marcus Smart in recent weeks has robbed the C's of the depth needed to excel in the NBA. Jaylen Brown and Jayson Tatum remain among the league's best players and are always worth watching, but so far have only been able to give Boston a record just above .500. While rookie Payton Pritchard has been a pleasant surprise giving the Celtics much needed energy, Boston's first-round draft pick Aaron Nesmith has done nothing to prove his worth. Additionally, while Daniel Theis has shone at times this season, he is not the big man that will bring Boston a title. Neither is Tristan Thompson or Robert Williams. If the Celtics are looking to push for a championship this year, moves need to be made to acquire more depth and a big man to support Tatum and Brown.
Bruins: The Bruins seem to be one of the few bright spots in Boston sports right now. Currently, Boston is atop the Eastern Division with a 10-2-2 record. Captain Patrice Bergeron and long time Bruin Brad Marchand have continued to be strong players for Boston. Jaroslav Halak and Tuukka Rask have both provided excellent goaltending, alternating between starts. In his first full season, 23-year-old Trent Frederic has shown promise and an aggressive attitude. Right-winger David Pastrnak missed the first few games due to injury but has seamlessly entered the rotation scoring a hat trick in a comeback win against the Flyers. Comebacks have been a trend for the Bruins, as they frequently overcome third-period deficits. With the aging core of Marchand and Bergeron, the B's should be in win-now mode as they look to win their first Stanley Cup in 10 years.
Red Sox: Chief Baseball Office Chaim Bloom has continued to be busy for the Red Sox leading up to Spring Training. After acquiring Kiké Hernandez, Garrett Richards, and Adam Ottavino, Bloom made a move painful for many Sox fans: trading Andrew Benintendi. Benintendi was drafted and developed by Boston so seeing him leave hurts, especially when he was the last remaining member of the Bradley Jr., Betts, Benintendi outfield that fans expected to last for years. However, Bloom was able to gain five players for the struggling Benintendi including Franchy Cordero, a 26-year-old outfielder with huge potential. The Red Sox then signed free agent Marwin Gonzalez, a veteran outfielder/utility player who can give the team needed depth. While 2021 is not expected to be a great season for Boston and it is hard to see this team finishing above either the Yankees or the Rays, the pieces that have been brought in this offseason have set the Red Sox up to be better in 2021 than in 2020, and hopefully back in the playoffs within a few years.
Leave a Comment
About the Contributor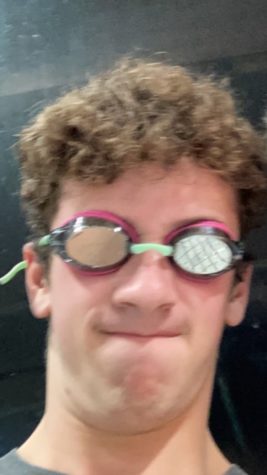 Josh Cohen, Sports Editor
Josh is in 12th grade and this is his fourth year being a part of the Forum.  Josh is also a captain of the Swim and Dive team.  His favorite work weekend...