5 Candidates for the Red Sox Second Base Position
Ever since Dustin Pedroia's knees were taken out by Manny Machado in April of 2017, the Red Sox second base position has been a weakness. A rotation of role players such as Brock Holt, Eduardo Nunez, Ian Kinsler, Michael Chavis, and Jose Peraza have occupied the position, but none of these players have done enough to earn a full-time role with the team. As the 2021 season approaches, 25-year-olds Michael Chavis and Christian Arroyo are the only Red Sox second basemen on the roster. After rehiring Alex Cora as manager, starting pitching is the number one priority for the team, but a long term solution is still needed at second base.
Chavis was drafted by Boston and has played two seasons at the major league level. In that time, he has hit some tape-measure home runs, but strikeouts are a major problem. Additionally, Chavis had an abysmal 2020 campaign, hitting just .212 in 42 games. Boston also has Christian Arroyo, who was claimed off of waivers in the 2020 season. In just 14 games with Boston, Arroyo hit .240 with three home runs. This is not ideal, but if no other options are found, Arroyo could be the starter for 2020.
The dream scenario for Boston is to have 22-year-old Jeter Downs become the eventual long term Red Sox second baseman. Downs and Alex Verdugo were the key pieces Boston received in the deal that sent Mookie Betts and David Price to the Dodgers. Like his namesake, Jeter Downs was originally brought up as a shortstop, but with Xander Bogaerts already filling that position, Downs can fit perfectly at second base. While Downs has not yet made his debut and may take a few more years to develop, he is already MLB's 44th ranked prospect and is definitely on the right track.
Another route the Red Sox could take involves signing a player from free agency. The 2020 free agent class for second basemen is surprisingly deep. Three players, in particular, could be a good fit in Boston. First, there is the 2020 batting average leader, D.J. LeMahieu. This is definitely a long shot, as the Yankees will be pushing to re-sign one of their star players; however, if New York is unable to make a deal, the Red Sox should do what they can to bring the 30-year-old veteran to Boston.
A second option is former Cardinal Kolten Wong. Wong is not the strongest hitter but is one of the best defensive players in the MLB and his .265 average in 2020 is better than the Red Sox's current choices at second base. While Wong will likely not be a long term option, if Boston can get a few quality years out of him before a transition to younger talent, signing Wong could be an incredibly smart decision.
Ultimately, Boston has an important choice to make for second base, but they are lucky to have plenty of options. Whatever route President of Baseball Operations Chaim Bloom goes with, the Red Sox will find a way to make it work. The Sox were very disappointing in 2020, but all or nothing seems to be the trend in the 21st century with multiple World Series titles and last place finishes. As one of the biggest markets in baseball, Boston will definitely not be down for long.
Leave a Comment
About the Contributor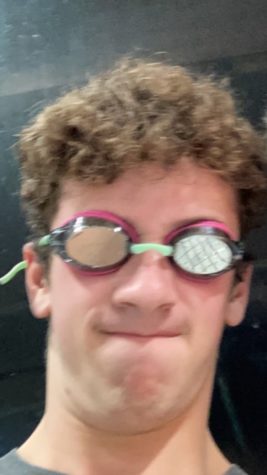 Josh Cohen, Sports Editor
Josh is in 12th grade and this is his fourth year being a part of the Forum.  Josh is also a captain of the Swim and Dive team.  His favorite work weekend...