How the Biden Administration Could Impact Cuban Players in the MLB
Cuban baseball players have been involved in American baseball since its beginnings in the 19th and 20th centuries. While baseball was segregated for many years, Cuban-born players were able to participate for years in both the Negro Leagues and some in the MLB. Solid foreign relations between Cuba and America allowed players to freely travel to play baseball in America, which introduced talented players like Minnie Minoso, who became a seven-time all star in his Major League career. Now, it is extremely difficult for Cuban ballplayers to make their way to America.
Beginning with Fidel Castro's rise to power in 1959, US relations with Cuba turned sour. Castro banned Cuban baseball players from playing abroad, ending the system that had placed Cuban talent in the MLB. Now, Cuban players who wished to play in America would have to go through the dangerous process of defecting to another country, usually Mexico, before being allowed to sign contracts with a Major League team. Red Sox legend Luis Tiant was one of the first affected by this new policy. He was signed by the Cleveland Indians in 1961, but when tensions continued to increase, Tiant was unable to return home–cutting him off from his parents for 14 years.
In more recent years, Cuban ballplayers such as Aroldis Chapman, Yoenis Cespedes, and Yasiel Puig have been able to make their way to America and have success, but with extreme options still needing to be taken. Puig's story is especially terrifying. From before he was 20 years old, the Cuban outfielder repeatedly tried and failed to defect to Mexico. The path that was eventually successful involved Puig being transported and held captive by a Mexican drug cartel who had to be paid off by an American businessman. To make this happen, Yasiel Puig gave up 20% of all his future MLB earnings.
The current process that Cuban ballplayers need to undergo is unacceptable. Not only are they often forced to forfeit a certain amount of their salary to defect, but these players also face extreme situations that put their lives in danger. There is also the fact that not every Cuban baseball player who defects is as successful a ballplayer as Yasiel Puig, rendering their experiences essentially pointless while forfeiting their Cuban citizenship.
In December of 2018, Major League Baseball and the Cuban Baseball Federation agreed to what would have been a historic deal. Cuban athletes would be allowed to sign with American baseball teams without needing to defect first. Defending the deal, MLB official Michael Teevan said, "We stand by the goal of the agreement, which is to end the human trafficking of baseball players from Cuba." By paying the Cuban Baseball Federation as opposed to smugglers and cartels, a greater number of players would be ensured safer transportation.
"
We stand by the goal of the agreement, which is to end the human trafficking of baseball players from Cuba.
— Michael Teevan
However, the deal was struck down by the Trump administration in April of 2019. The decision was based on the idea that the Cuban Baseball Federation was too closely linked to the Cuban government. Tensions between the American and Cuban governments have increased during the past four years, with the Trump administration highly critical of Cuba's support of Venezuelan president Nicolas Maduro. As of now, the deal is dead, but that could change soon. On December 14, the electoral college officially cast their votes to elect Joe Biden as president of the United States. When Biden is inaugurated in January, his administration is likely to be friendlier to Cuba and more receptive to a deal. Speaking about Obama's foreign policy on the campaign trail, Biden said, "In large part, I would go back." In this case, going back seems to mean that a deal between MLB and Cuba would be able to go through.
"
In large part, I would go back.
— Joe Biden
While a deal between the two groups would likely only be for a few years, it would be an important step in establishing a permanent relationship between the MLB and the Cuban Baseball Federation. At that point, Major League teams would be able to sign players out of Cuba the same way that they do out of Japan and South Korea now. The dangerous step of defecting would be removed. Additionally, more Cuban players would be given an opportunity making the MLB more diverse and talented. There are complicated diplomatic issues that come in the way of perfect relations with the Cuban Baseball Federation, but it is impossible to deny that at the bare minimum a deal would be good for the game of baseball in America.
Leave a Comment
About the Contributor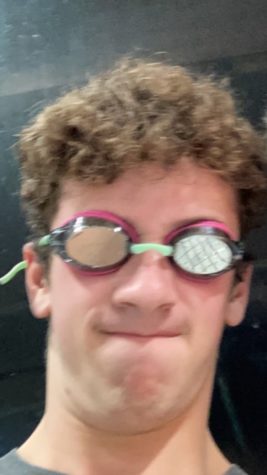 Josh Cohen, Sports Editor
Josh is in 12th grade and this is his fourth year being a part of the Forum.  Josh is also a captain of the Swim and Dive team.  His favorite work weekend...