A Year Without Ando
Kevin Rossley wheels his chair over to the side of his desk and pulls out a hat from his drawer. It's a weathered straw sunhat with a dark band, a keepsake that's familiar to most.
"So, this hat…has been in my office since December 3. And anytime you saw Ando in the summertime or the late spring or the early fall, he would be wearing this hat out on the field with the athletes."
Ando wore many hats—literally, and perhaps figuratively too. Affectionately dubbed the "stick doctor" by many in the athletics department, he was a man of few words and quiet strength, overwhelmingly devoted to the Lincoln-Sudbury community in ways that surpassed the title of "athletic trainer." Indeed, Peter Elenbaas chuckles as he recounts his earliest memory of Ando, years ago as a hockey player at Acton-Boxboro, when he mistook Ando for the team's hockey coach. "In hindsight, I think the reason I was confused is because Ando literally went to everything. Even away games. And I just assumed he was a coach, because our trainer didn't go to any games, especially not at night, on a Saturday, in a rink."
I've asked around, about what specific role Ando filled in LS's environment. I never got the same answer twice. He was a mentor to not just the students, but to the teachers and coaches. He was a friend to all, and sometimes even family. In some ways, almost a psychologist, with a skillful understanding of how to challenge and motivate kids, even amidst injuries. As a craftsman, there was always a level of artistry in his work: the way he deftly strung lacrosse sticks, patched up cuts, and taped ankles. 
Even today, there are items scattered around LS that serve as a reminder of Ando's presence. His Igloo cooler and ice scoop, for when he would hand out cups of ice to hockey players during games. His office, tucked away in the athletics department, was a safe space for all athletes—and the athletes themselves even carry bits of Ando, through the tape on a sprained ankle or a lacrosse stick strung by him. Tim Jason, an English teacher and lacrosse coach, reminisces about the famous Green Gator: "His cart was always just a reminder of his constant presence, that he was everywhere and he was always never farther than a shout away. I think that cart was his way of ensuring that he was there for everybody who needed him when they needed it."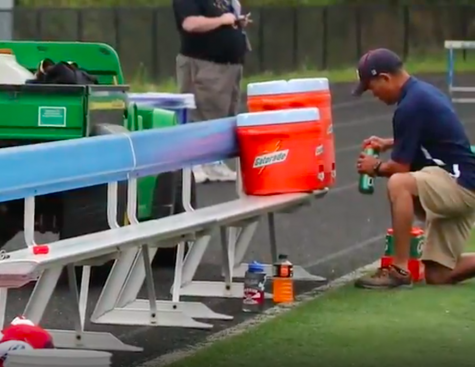 Ando's commitment to LS dates back to 1987, but his commitment to athletics dates back even earlier. Growing up in Japan, he fell in love with football and baseball after watching players at a nearby US military base. When he was a teenager, he moved to Franklin, Massachusetts, and became a football player—the hero of a traditional "hero epic," as Tim Jason noted in his eulogy for Ando in December 2019. At LS, he made an indelible mark on the school's athletics and community, creating big footsteps for his children to fill. 
For his sons, Kyle, a junior at LS, and Marcus, a sophomore, athletics was even a defining factor in their relationship. 
Kyle, reflecting upon the sports that his father introduced him to, states that "Lacrosse and football…had a big effect on my life, and I wouldn't be the same without them."
Kyle and Marcus were in a unique position—their love for sports was sparked and nurtured by their father, who introduced them to football and lacrosse at an early age. Later on, he became their trainer as well. He was close with his sons in both the fields of family and school, and for any other person, these would be two strictly distinct fields. Not for Ando. His lessons as a trainer carried over into fatherhood, and vice versa—he emphasized hard work, loyalty, and humility, traits evident in his sons. "What you see is what you get," as he used to say, a lesson that Kyle and Marcus have wholeheartedly adopted into their lives. 
Marcus discusses the life lessons he's gleaned from his father: "He really taught you to…move onto the next thing, no matter a big mistake or small mistake, you have to keep going and keep your head up," Marcus remarks. Indeed, be it in sports, academics, or coping with the loss of their own father, this is a sentiment the Ando siblings live by.
At the start of my interview, I asked Kyle and Marcus what their favorite and earliest memories of their father were; a loaded question for all of my interviewees, but even more so for them. They were stumped—it was an awfully heavy start to the interview, I'll admit—but after a minute or so of ruminating, they answered: post-game debriefing sessions for Kyle, watching sports together for Marcus. And surely enough, their earliest memories were of LS. 
LS's identity and Ando's identity were, and still are, too deeply intertwined to distinguish. LS shaped Ando's career, family, and passions—it was "his family outside of Japan, prior to him having his own family," Kevin Rossley, Ando's best friend and brother-in-law, notes. But on the other hand, Ando has shaped LS through his dedication to the school, and his drive and humility has translated not just into his children, but into the athletes, students, and faculty. 
Due to COVID and the compromised athletic seasons, nobody has quite had the proper time to process and grieve his death, even a year later. When I asked Tim Jason on whether he thought this was a good thing or not, he responded: "Grief doesn't always let you choose."
Ando's death created a wound in the LS community, one that perhaps Ando himself couldn't stitch up. And although he's no longer here to wear his beloved sunhat, those he loved carry on his legacy. Peter Elenbaas likes to think of Ando as an ancestor, a spirit who walks besides and guides his descendants. Kyle and Marcus share this sentiment: "he's the driving factor for everything we do."
View Comments (1)
About the Contributor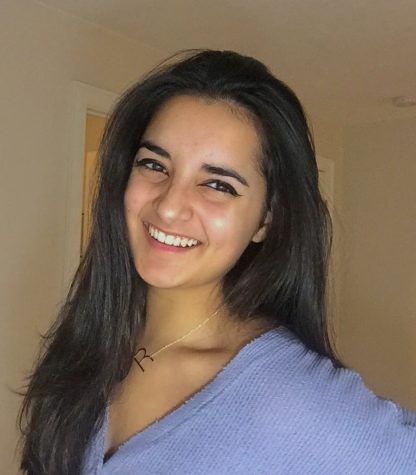 Riya Misra, Opinion Editor
Riya is a senior and this is her second year being a part of the Forum.  Riya is also a part of the Student Senate, the Fountain, and School Council. ...