Boston Sports Fans Cannot Complain About Alex Cora
In 2017, Alex Cora was the bench coach for the Houston Astros during their championship season now known for the largest sign stealing scandal in sports. The following season, Cora became the Red Sox manager and led the team to a franchise best 108 wins and a World Series title. However, when the Astros scandal broke in the 2019 offseason, Cora was issued a one year suspension and stepped down as Boston's manager. Now, Cora's suspension is up and he has been rehired as the manager of the Boston Red Sox. After a terrible season, made even worse by the fact that Mookie Betts won the World Series in his first season with the Dodgers, it is nice to have Cora back. Some Sox fans in Boston don't feel this way. They believe that the Red Sox would be better off without Cora and that the negative press that he brings along is not worth his presence. These people are wrong.
In fact, Alex Cora returning to Boston is the best thing that could happen to the Red Sox. For starters, Cora is loved by nearly all the players and in his two years as manager developed a strong bond with the core members of the team. Rafael Devers went as far as to describe Cora as a father figure. Xander Bogaerts and Eduardo Rodriguez have also spoken about Cora's impact and the culture he helps to create in Boston. This culture, along with Cora's preexisting relationship with players all around the MLB, can also help attract much needed free agents to Boston. Following a year where Sox players seemed to rarely give their best effort, bringing back Cora sets the tone for a return to form in Boston.
Some fans who are opposed to Cora's hiring point to his previous cheating as something that should disqualify him from the role. The majority of those same fans have rooted for the Patriots and Bill Belichick despite his questionable tactics for two decades. Through Spygate, Deflategate, and other incidents involving cameras on sidelines or from the stands, the Patriots have done their fair share of cheating. It is fun to pretend that the world is against New England and Bill hasn't done anything wrong but that is not true. Bill Belichick has done things wrong to give his team what he believes to be their best chance at winning. You can't pick and choose which cheating you are okay with. If someone wants to oppose Cora for cheating, they must also equally be against Bill Belichick.
Unlike Belichick, Alex Cora seems genuinely remorseful for his actions in Houston. Speaking at his introductory press conference, Cora repeatedly apologized and explained the impact the scandal had on him. He brought up the discussions that he had to have with his family and the reflections he underwent about what the game of baseball means to him. At one point, Cora became emotional talking about how he thinks his late father would view his cheating. It is clear that Cora has left that aspect of baseball behind and is now focused on playing and winning the right way.
When it comes down to it, Alex Cora is the right man to manage the Boston Red Sox. He gives the team the best chance to win, and that is ultimately all that matters. His great attitude and responsibility about his past is just a bonus. The tangible and intangible benefits that Alex Cora provides are game changing and give the Red Sox a chance to become competitive again much sooner than expected.
Leave a Comment
About the Contributor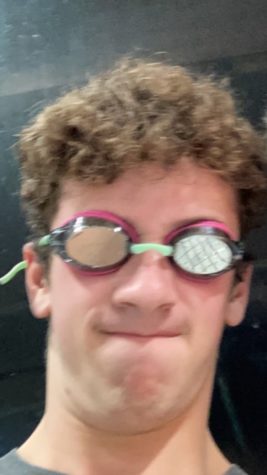 Josh Cohen, Sports Editor
Josh is in 12th grade and this is his fourth year being a part of the Forum.  Josh is also a captain of the Swim and Dive team.  His favorite work weekend...