The Patriots are No Longer Good
I've tried to hold off admitting this fact. I tell myself to have faith in Bill Belichick. I look at 28-3 and say don't give up. But Tom Brady isn't here anymore and Patriots fans have to face a simple fact. The New England Patriots are no longer good. Now this doesn't mean they won't make the playoffs and it doesn't mean they can't win the AFC East. However, for various reasons, at this point it is fair to say that the dominance New England has achieved over the past 20 years is over.
The most glaring reason New England is not the same is the quarterback. Brady is gone and there is currently little to no contingency plan. Cam Newton has been terrible in the past two weeks, and even if he performs well he is on just a one-year deal. Jarrett Stidham, in his brief appearances, has done nothing to prove himself as Brady's successor. New England has also not drafted any new quarterbacks and are not tanking to get a high draft pick. It is utterly perplexing what plan the Patriots have for quarterback going forward.
Bill Belichick has also failed to fill the offense with talented skill players. Only Julian Edelman is a legit target at wide receiver and even he is declining in his mid 30s with frequent dropped passes. First round pick N'Keal Harry still has not broken out and has made no positive impact in New England. The running back position has depth, but none are actual threats. No team is scared by Sony Michel, Rex Burkhead, James White, or Damien Harris. At tight end, a position the Patriots excelled at for years, there are no capable pass catchers. Regardless of who is under center, it is a genuine question whether or not they have anyone reliable to throw to. This was an issue last season and continues to hurt the Pats in 2020 as seen with their pathetic six point performance against San Francisco.
Another aspect of the Pats that can usually be reliable is the defense. The 2020 Patriots have declined in this area too. Part of this drop can be attributed to key players such as Dont'a Hightower and Patrick Chung opting out due to to COVID concerns, but Bill Belichick's next man up mentality is normally able to combat losses. Now, however, New England is in talks to trade away Defensive Player of the Year Stephon Gilmore. If this move is made it will signal a forfeiture of the season by New England and perhaps the beginning of a losing stretch following two decades of dominance.
Of course, I really hope I'm wrong. Maybe by saying the Pats are done I will reverse-jinx them into proving me wrong. Unfortunately, I don't think this is the case. The 20 year dynasty in New England was unprecedented and will likely never be repeated by any team in any sport. All we can do now is appreciate the great moments the Pats have given us, move on from Brady, and try to have some amount of fun watching what might be the first Patriots team with a losing record in many of our lifetimes.
Leave a Comment
About the Writer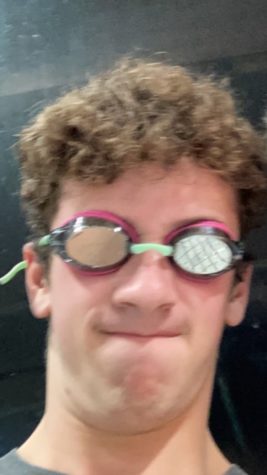 Josh Cohen, Sports Editor
Josh is in 12th grade and this is his fourth year being a part of the Forum.  Josh is also a captain of the Swim and Dive team.  His favorite work weekend...