"Shrine" Being Filmed in Sudbury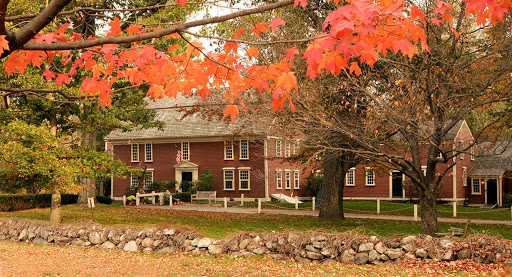 With Halloween almost upon us, countless people plan to sit down with some popcorn or candy to watch horror movies. There are classics and contemporaries, but each has a unique story and setting that gets people in the spooky spirit. In March 2020, the supernatural fantasy world of the film Shrine was created all around Massachusetts. One particular location of filming was Sudbury's very own Wayside Inn. 
This new adaptation of the 1983 novel Shrine by English author James Herbert chronicles the story of a struggling journalist who discovers a series of supposedly divine miracles in a fictional New England town called Banfield. However, these "miracles" have much more to them than meets the eye. The film is directed and written by Evan Spiliotopoulos, who is making his directorial debut, and it stars William Sadler (Star Trek), Jeffery Dean Morgan (Grey's Anatomy), and Cary Elwes (The Princess Bride, Stranger Things), among others.  
Tim Gorman and Frankie Ferrari, the film location managers who also worked on Greta Gerwig's Little Women when it was filmed in Concord, told Metrowest Daily News that the inn was suggested as a location by one of the film's executives who grew up in the area. The executive had recently been back in the area and had dinner at the inn. In speaking to the Wayside innkeeper, Steve Pickford, he discovered that the inn's restaurant will be closed for a few weeks for renovations. This provided the perfect opportunity for filming. 
"We feel very fortunate to be able to use the Wayside Inn," said Gorman, who lives in Needham, Massachusetts. "It's got such an amazing character."
Scenes planned to be filmed in Sudbury included a spiritual revival-like event that would be shot outdoors in a field near Dutton and Wayside Inn Roads. In addition, there would be a 100-by-40-foot tent with a "magical tree" built near the inn. Filming commenced in early March, and the film crew planned to spend time in Sudbury and also other Massachusetts towns, such as Clinton. The plan was to spend twenty days at the Wayside Inn as well as some time at the Goodnow Library, the Grist Mill, and the Mary-Martha Chapel. However, on March 14, 2020, Sony Pictures suspended the filming because of the COVID-19 pandemic. The shooting was originally suspended for four weeks, though it has since resumed.
Leave a Comment
About the Contributor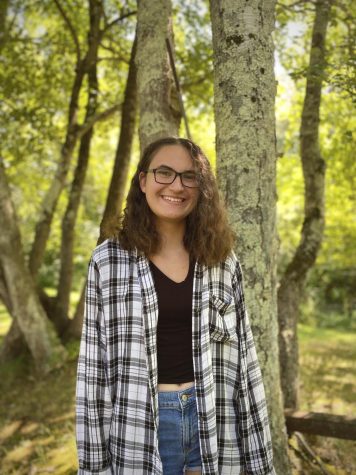 Julia Minassian, Opinion Editor
Julia is a junior, and this is her second year being a a part of the Forum! Outside of school, she is a captain of a competitive dance team, and her comfort...