A Glass of Lemonade with Dr. Green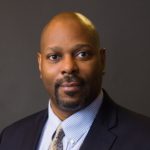 Basketball, football, baseball, tennis, track, a little bit of rugby… Darius Green lists off all the sports he used to play while keeping count on his hands. He quickly runs out of fingers. Long before Dr. Green was the new Associate Principal at Lincoln-Sudbury, or a doctoral student at Northeastern, or a math teacher at Somerville, he was a young athlete growing up in Boston.
For Green and his two siblings, athletics were the only way to get out of the house as kids. Their father, a marine, enforced a strict curfew of 5 o'clock. 
"He always believed that if you had free time, then that meant that you could get in trouble," Green recalls, "And he's absolutely right." 
Green's father regimented many aspects of the home in his special way. One of them was chores; the Green children cleaned the house like they were all marines. Their first task each morning was to make their beds, and if their father's quarter did not bounce on the beds, they would have to pull them apart and do it again. Sundays, Wednesdays, and Fridays meant extra cleaning. 
"We'd clean, clean, clean, clean, clean, the house from top to bottom. It instilled a sense of discipline in us," says Green. 
Green's parents also instilled the importance of education in their kids. Because the three kids were close in age, they were able to push each other academically, and they all took advanced classes throughout their K-12 careers. Green's older brother attended Boston Technical for high school, his older sister Boston Latin, and him Latin Academy. 
"For me, education was the foundation of survival," Green says simply. After graduating from Latin Academy, he completed his Bachelor's degree at UMass Boston. Then it was Boston College for graduate school a few years later, and Northeastern for a doctoral program a few years after that. Green laughingly says that, after all that school, he won't go back to another class ever, ever again.  
At one point in his long journey as a student, Green realized that he wanted to be an educator himself. It took him a couple degrees to come to this realization, though; for most of his youth, Green had been set on becoming a lawyer. 
"My mom had a job as a clerk at Dorchester Courthouse, and I would come in and sit with her and do my homework," he explains. "That's where I fell in love with the law." Green chose to study history and psychology as an undergraduate, preparing for a career in law. 
It wasn't until a summer off from college that the aspiring attorney began to consider a change in course. Green had taken a job at the Upward Bound TRiO program, where he worked as a counselor. His official duties in this capacity were basic: ensure that the kids adhered to curfew and that they didn't set the building on fire. Then, unexpectedly, the program's pregnant math teacher was forced into bedrest. The program needed an immediate replacement, and Green happened to be a numbers guru on the side of all his legal aspirations. The job was his.
"That's when I kind of fell in love with teaching," Green says. "The ability to take information, break it down in different ways so that students can understand, and then they learn from it, was awesome. It also made my mind sharp. That started my career in education."
From there, Green accepted his first full-year teaching position at Hyde Park High School in Boston. It was a tough beginning. In a school of 1700, over half of the Hyde Park students were freshmen. Many were repeaters who had failed the grade, as old as 19 or 20, and the MCAS scores were exceedingly low. The school did not have a formal plan to deal with the problem, and so Green became determined to find a solution.
He discovered that those early stages of MCAS are heavy on reading and word problems, and that this was probably the reason behind all of the student failures. So Green took a class on foundations of reading, and then applied its teachings to his own classes. He started to mix his algebra lessons with reading comprehension. The kids started passing. 
This method of evaluating gaps in student understanding, and then filling them, is a signature of Green's. He brings the fundamentals of coaching sports to his classroom, approaching student-teacher relationships with a similar team mentality.
"I need to know who you are, just like you need to know who I am," Green says of working with students. "And the more we build that relationship, the better off we can help each other. I still get letters and phone calls and Facebook [messages] just checking up on me, saying hi, because of those relationships that were established. It comes from a coaching model."
It was clear from his early days at Hyde Park High School that Green was a different kind of educator. With that came friction from those around him. 
"It was rough," Green describes. "They knew I was different, and that I looked at things differently. Some teachers, and administrators [and] department chairs, hated that. They resented that. I would get pushback, because I would always be given the hardest students with the expectation to fail. For me, failure wasn't an option."
More traditional teachers, with decades of instructional experience, looked at Darius Green and asked: What's this young guy coming in here and doing? In response, Green would invite his colleagues to sit down with him for a glass of lemonade and just talk. He let people know that his door was always open. 
"You can't spend your time trying to make everybody happy," Green says, "But my focus was on the kids, and anyone who wanted to work with me and allow me to work with them, it was about improving outcomes for students."
Soon Green was ready for a true leadership role, eager to extend his impact to other teachers and students. His only hesitation was in moving away from working directly with kids. He had heard other teachers label administration as the "dark side" of education, and worried that making the transition could distance him from classrooms. 
In his role as an administrator, Green has worked to fight this divide. He still feels connected to the classroom, because his main responsibility is making sure that teachers have the support they need. 
Now, after ten years in administration, Green is making another big transition. This time he's stepping away from the urban school districts he's worked in his whole career, and joining the Lincoln-Sudbury community. In making this move, Green hopes to diversify his experiences.
"My ten years at Somerville High School were awesome, but I reached a point where I wasn't learning anymore. I did everything," he says. In looking for new places to explore, Green was drawn to what L-S had to offer.
"It was said to me that Lincoln-Sudbury is a very different place, and it is," Green explains. "It held my attention because of the excellence in academics. It held my attention because of the movement toward student voice, or student activism." What really sold him on the school was the connectedness between the teachers, students, and parents. It was a fit. 
As of July 1st, Green is officially the West House Associate Principal, and so far he has only good things to say about his time at the school. He especially praises the resiliency of L-S's faculty and staff as they navigate reopening during the COVID-19 pandemic. 
"When you have a committed staff, they go above and beyond to make sure that the experiences that the students have are phenomenal," Green says. He appreciates how hard the teachers have worked to improve their craft, and how hard the school has worked to prepare for every possible scenario.
"There's a special admin book for every crisis," he explains, and then jokes, "A dinosaur that was thawed out in Greenland, that's page 72! They have a plan for it."
In the current hybrid plan, Green likes to work in his office with a mask at the ready, usually hanging off of one ear. That way when someone walks in through the always-open door, he can immediately cover his face and begin a conversation. It could be anyone. Inquiring about a calculus problem. Ranting about a Celtics game. Sitting down for a glass of lemonade.
Leave a Comment
About the Contributor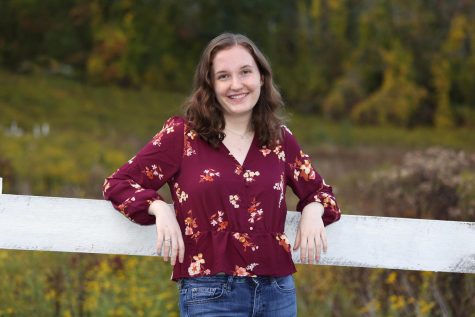 Josie Halporn, Editor in Chief, Features Editor
Josie is a senior and this is her third year being a part of the Forum.  Josie also leads the acapella group Musigals, and practices competitive Irish...