Andreas Masiakos' Commencement Speech 2021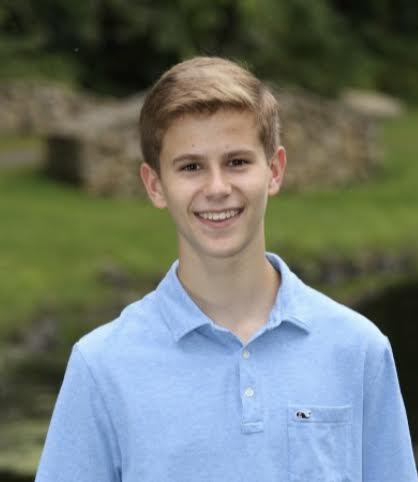 Ladies and gentlemen, Ms. Wong, Ms. Patterson, Associate Principals, teachers, administrators, campus aides, Building and grounds, and Officer Walch. Thank you for your work in putting on this event, and for your resilience in navigating the events of the past year. Thank you to the parents, grandparents, siblings, and friends for everything you've done for us during our time at LS. 
And finally, thank you to the Lincoln-Sudbury Graduating Class of 2021. As a class whose high school experience was marred by a global pandemic, we recognize that our journey has not been easy, but the ending is perhaps more fulfilling than it would have been under normal circumstances. After a year in which we were forced to remain apart, we are that much more grateful for the opportunity to celebrate together. 
"Leadership and learning," wrote John F. Kennedy, "are indispensable to one another." Today, we've gathered to celebrate a milestone in our perpetual journey towards the achievement of these two qualities.
If you look around, you'll notice just how big the LS community is. During our time here, we have shared the building with over two and a half thousand other students.  You now join thousands of others who have already graduated – walked across the very same stage that you are about to walk on, wearing caps and gowns identical to ones you're wearing today – So I want each of you to ask yourselves: how will you stand out among the ever-growing masses? How will you be remembered by your peers? And how will you be remembered by the next generation of LS students? 
A small part of that answer stems from what you've already accomplished, you may have been a member of a successful sports team, had a role in one of the LSB productions, led a club or an activity, or participated in one of our music ensembles. I can assure you, however, that the vast majority of your legacy is still unwritten. And it's up to each of you – from this moment forward – to decide what you want to be remembered for, and more importantly, to work towards that goal.
During our time at LS, we've come to recognize that there are many ways to define success. Regardless, in order to succeed in any capacity, we must be willing to take risks – to break from the status quo. In 1910, during a speech to students at the University of Paris, President Theodore Roosevelt said that "credit belongs to the man who is actually in the arena, whose face is marred by dust and sweat and blood; who strives valiantly; who comes short again and again, because there is no effort without error and shortcoming; who spends himself in a worthy cause; and at best knows in the end the triumph of high achievement, and at worst, if he fails, at least fails while daring greatly."
There's no denying that we've been through a lot over the past year. A transition to remote learning, wrapping up junior year online, and applying to college during a pandemic among other things. As a result of these challenges, student leadership has been especially important. We've seen students work to schedule an SAT held at LS, and provide feedback to faculty in order to improve our hybrid learning model.
Despite all of the positive leadership that emerged as a result of COVID-19, we've also learned that courage is often met with criticism. This past year we've watched as local and national leaders were criticized for telling the truth, listening to their conscience, and doing the best they could in unprecedented circumstances. As Roosevelt's quote suggests, this kind of behavior can make the spotlight of leadership seem daunting from a distance, and as you become leaders, know that at some point, this will probably happen to you. But understand that by remaining confident, and doing the right thing, the person in the arena usually ends up with more allies than critics. 
As you continue to take on new challenges, keep that question in the back of your mind: How will I stand out and how will I make a difference? In the coming years, you'll be faced with a multitude of opportunities. I encourage all of you to find something you love and pursue it. Give it your all, take risks, ignore the cynics, and be bold. In the words of Kamala Harris, "Dream with ambition, lead with conviction, and see yourself in a way that others might not" because as soon as you depart from this ceremony, there is no limit to what you can achieve. So dream big, work hard, and trust that you will find happiness. Congratulations and good luck!
Leave a Comment