Top Ten Super Bowl Commercials
 Disclaimer: This article is not about football, instead it is about the more important aspects of Sunday night's television broadcasts. 
"M&M" with Dan Levy
This commercial just goes to show that everything can be fixed by a little bit of chocolate and of course Dan Levy.
"General Motors" with Will Ferrell and Awkwafina
America has its eyes on you… Norway. 
"Rocket Mortgage" with Tracy Morgan
If this year has taught us anything, it is that we would all much rather be certain, then pretty sure.
"T-Mobile" with Adam Levine, Gwen Stefani, and Blake Shelton
Okay wait, what if the Voice is the new Bachelorette?
"Jeep" with Bruce Springsteen
First my grandparents bought a Jeep and now Bruce Springsteen. Has Jeep jumped the shark?
"Cheetos" with Ashton Kutcher and Mila Kunis
After watching the commercial the only thing you craved more than cheetos was for Ashton Kutcher to get some voice lessons.
"Cadillac" with Winona Ryder and Timothée Chalamet
Timothée Chalamet >>> Johnny Depp
"Dexcom" with Nick Jonas
This commercial spreads awareness for an extremely important cause. The only thing I found that was missing was Bonus Jonas. 
"Doordash" with Daveed Diggs and Sesame Street
I have nothing bad to say about this one. Lafayette really just touched my heart.
 "Uber Eats" with Mike Myers, Dana Carvey, and Cardi B
Honestly, the celebrities in this commercial (except for Cardi B) are more well known with the Gen X crowd. I would hate to disappoint all of them by leaving this off the list. Respect your elders right?
Leave a Comment
About the Contributor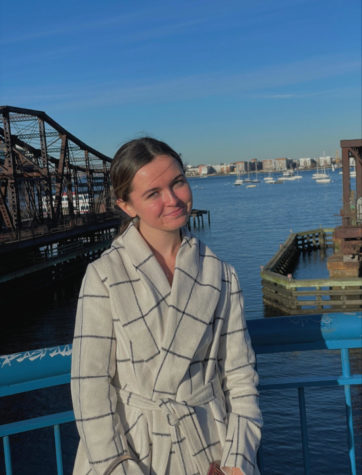 Coco Stevenson, Editor In Chief
Coco is a junior and this is her third year being a part of the Forum.  When not working on the Forum, Coco likes hanging out with friends, -cooking,...