Waste During the Holidays and How to Combat It
What do you think about when you consider the holidays? The decorations? The food? Being with family and friends? Whatever you may cherish about the holiday season, some traditions can create excessive waste. With a little education, you can make sure the environment isn't a casualty of the holiday season. 
For many holidays, decorations are a popular part of the celebration. You may save decorations from years past, or buy new ones every season. Whether it's choosing pumpkins for Halloween or picking up a new string of Christmas lights, it's always best to be conscious of how small decisions such as these can impact the environment. Throwing away decorations at the end of each season and buying new ones can add up to a lot of unnecessary waste, whereas using existing decorations or even making your own are less wasteful and save money. You can also consider opting for natural decorations such as seasonal flowers or dried plants.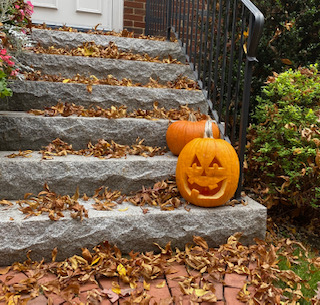 Jack-o'-lanterns have been a popular Halloween tradition in the US from as early as the 1600s. And for good reason! They're fun to carve and last for weeks. Disposing of them, however, is important. Some may throw out their pumpkin with their garbage, forgetting that they can simply decompose. It's best to toss it in the woods or scatter the remains in your yard to let it return to nature.
Halloween is also the time when people get excited about dressing up as whatever they want! Similar to decorating, buying a totally new costume may be your first instinct. As convenient as that is, it's also unlikely you'll ever wear that costume again, contributing to single-use waste. Making your own costume not only benefits the environment, but it's a great way to be creative and personalize!
Whether you're trick-or-treating or having a night in, candy may also be a part of your holiday experience. According to home-design blog, Apartment Therapy, Americans waste $400 million worth of uneaten candy each year. The best way to combat this is by giving away or setting out candy people enjoy most, such as Reece's, M&Ms, Snickers, or KitKats. Not to mention the trash created from small single-serving wrappers: most candy brands use non-reusable plastic for their packaging. For safety reasons, you're unlikely to avoid single-wrapped candy. The best you can do is to make sure all the trash stays in the trash, especially if you're out and about. Or of course, make your own sweets and avoid the wrappers altogether. There are countless baking ideas for festive cupcakes, cookies, brownies, and more!
A central part of the Thanksgiving tradition is the dinner, especially the turkey. In 2021, Americans spent $985 million on Thanksgiving turkeys, according to a financial blog, Finder. With that many turkeys, it's crucial to be responsible with your purchasing. Look for a turkey with the labels for USDA Certified Organic, Certified Humane, and Animal Welfare Certified. These guarantee that the turkey was fed no pesticides, chemicals, or GMO ingredients, that it was raised and handled under healthy conditions, and in a well-managed, free-range grassland. Consumer Reports say more than 13 million pounds of medically crucial antibiotics were used on livestock in 2018—so opting for organic turkey reserves those resources for those who actually need them. Additionally, organic turkey tends to have higher nutritional value. That's a win-win!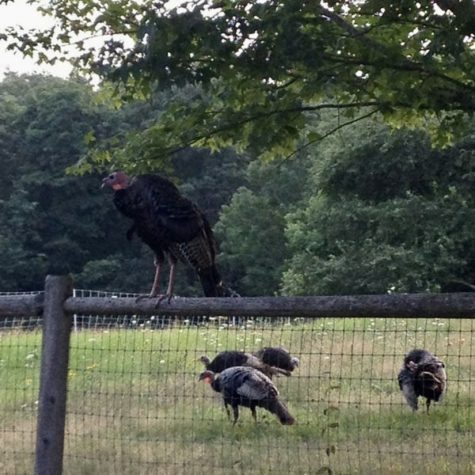 Large get-togethers during Thanksgiving typically foreshadow lots of leftovers. Who doesn't like leftovers? Maybe you're unsure what to do with them, perhaps they seem bland after a day or two. But don't throw them out—freeze and thaw as needed. Pie crust can last a long time frozen, and makes desserts later on, so save your leftovers. There are countless things you can do to use up the remnants of your meal, you just have to be creative!
A messy debate around Christmas decor centers around the Christmas tree itself.  Are you Team Artificial or Team Real? Here are some pros and cons of each:
A real tree can decompose when it's thrown out.

However, a Christmas tree takes a lot of resources, such as water, to grow for 7-15 years, only to be cut and used for a couple of weeks. 

A fake tree can last many years, depending how well you take care of it, but it doesn't

have that "real tree smell" to it.
A real tree dries out and becomes a fire hazard a few weeks after being cut (not to mention how messy it is).

An artificial tree is less of a fire hazard (if at all). 

Fake trees also have more variety in color, shape, and size for you to choose from. 
These are just a few contributing factors when deciding what kind of tree i
s best for your lifestyle and needs, in addition to costs and storage considerations. 
Some may say Hanukkah and Christmas are the season of giving, which is a nice sentiment, but can lead to serious waste. The key is to not allow the spirit of the season to veer into over-consumption or waste. At one time or another, you may feel pressured to get a gift for someone, just because that's the norm around the holidays. But don't let that pressure blur your judgment! If they aren't expecting anything in particular, there's no need to get them something just for the sake of getting them something, especially if they wouldn't find it useful or sentimental. You wouldn't want to get them something they'd just toss out after a few months. Alternatively, you could give them something homemade, which would really show that you care. Or perhaps you make a donation to their choice of charity, or the gift itself is a trip or ticket somewhere. Even a simple heartfelt card shows your appreciation, because it's the thought that counts! 
The gifts themselves can create excessive trash, and so can their wrappings. Stanford University's waste collection partner, Peninsula Sanitary Service, estimates that if every American family wrapped three of their presents in reused paper, 45,000 football fields of paper would be saved. If reusing isn't your thing, use recyclable wrapping materials like old newspapers, twine, or add dried plants as a charming touch. 
Coming to the end of another year is truly a cause for celebration! Gathering together with friends or family to ring in the new year is a great way to celebrate. What isn't a great way to celebrate the New Year, however, is to burden the environment with non-renewable resources. A well-known tradition at New Year's parties is bursting confetti at midnight—a reckless source of waste. All of those little bits and pieces of plastic go to landfills just for an instant of amusement; this is especially harmful if the party is outside. Instead, you could use natural "confetti," such as dried flowers, leaves, rice, or shredded paper (to recycle). There are also many brands that sell biodegradable confetti or glitter.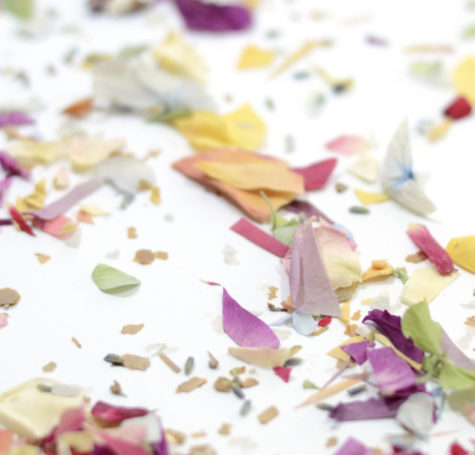 There's always a way to consider the environment in the little things you do. Even if you take just one of the suggestions mentioned above, it will make a difference. The more we are aware of our actions and how they affect the environment, the more we will help it.
Leave a Comment