Queen Elizabeth's Platinum Jubilee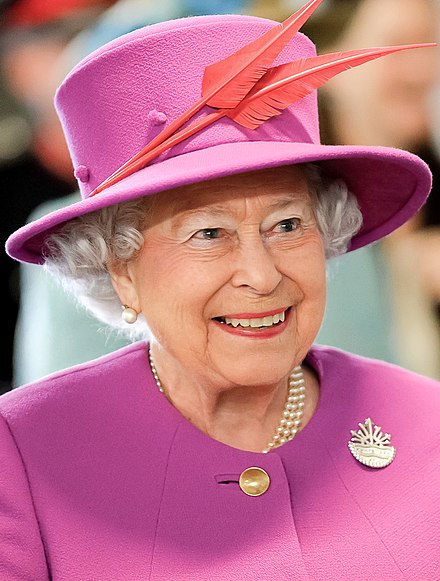 When anyone hears about England, the Royal family, or Buckingham Palace, they think of Queen Elizabeth II. At 95 years old, Queen Elizabeth is England's oldest queen in history and has been on the throne longer than any other monarch in England's history. 
On February 6th, 2022, she became the first British queen to celebrate the Platinum Jubilee which marks 70 years on the throne. To celebrate this event, the United Kingdom will have a holiday weekend, from Thursday, June 2nd to Sunday, June 5th. These four days will consist of different events and activities that will help the country reflect on her years of service. Each day will have a different activity or event in which the public can participate, to celebrate this moment in history.  For example, there will be the Platinum Pudding competition which is a nationwide baking competition where judges will determine the type of pudding that will be dedicated to the Queen. On Thursday, June 2nd, the events will include the Queen's birthday parade and the Platinum Jubilee beacons (torches). 
The Queen's birthday parade will consist of soldiers, horses, and musicians who will march starting at Buckingham Palace while the Queen and the rest of the royal family sit on the balcony and watch. 
The Platinum Jubilee beacons is a tradition where over 1,500 beacons are lit up to celebrate the special event. On Friday, June 3rd, A Service of Thanksgiving will take place at St. Paul's Cathedral and on Saturday, June 4th, the Queen and other members of the royal family will attend the Derby at Epsom Downs, and then attend the Platinum party at the Palace, which has musicians performing to celebrate the joyous moment. On Sunday, June 5th, the big Jubilee lunch will take place. This lunch has taken place since 2009 during which communities celebrate and get to know each other better. Afterward, the Platinum Jubilee pageant takes place where musicians and performers talk about the Queen and her reign. 
In honor of the Queen, and to celebrate her Platinum Jubilee, 29 trees have been planted at the Paignton Zoo, and the Queen's Green Canopy (an initiative created for the Jubilee) encourages everyone across the country to plant trees in the Queen's honor. The Queen's Platinum Jubilee promises to be a memorable celebration for all of the UK.
Leave a Comment